A Contract, Finally, for Airport Screeners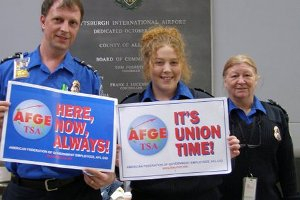 Airport security screeners are expected to approve their first contract this month, capping a decade-long fight for recognition of their union. In the process, new leaders with a more pro-active attitude were elected in the screeners' first vote for officers.
Though Republicans would love to privatize their work, the contract for the 45,000-person workforce solidifies the Transportation Security Administration as a public agency, and will standardize labor practices across 428 airports. Local union leaders say managers have run airports as semi-autonomous fiefdoms.
The American Federation of Government Employees' new contract will end the hated "PASS" system, which determined raises through one annual test. It will allow serious disciplinary cases to be appealed to a neutral federal board and establish seniority rights for shifts and vacations.
Screeners are voting now, with results expected November 9.
Congressional Republicans have reacted with horror at the specter of more unionized federal workers, and the prospect of a signed contract produced more teeth-gnashing.
The chair of the Homeland Security transportation security subcommittee, Alabama Representative Mike Rogers, worried to the Washington Post that the agreement "may impact security operations and further insulate [TSA's] bloated workforce and bureaucracy from transforming into a smarter and leaner organization."
"Politicians sound ridiculous," said Stacy Bodtmann, AFGE Local 2222 secretary-treasurer in Newark, New Jersey, pointing to labor rights enjoyed by the rest of the federal workforce, including border patrol and customs agents.
When the George W. Bush administration created TSA in 2002, it was designed to be non-union, and Republicans fought collective bargaining from the start. Workers organized anyway. AFGE created non-majority union locals that collected dues, acted on behalf of members in discipline cases, and argued in Congress for collective bargaining rights.
TSA Director John Pistole, an Obama appointee, finally agreed to limited bargaining rights in early 2011. House Republicans tried to override Pistole's decision, but the measure was defeated in the Senate, paving the way for a union election that AFGE won handily in April 2011.
In fact, many Republicans would like to see airport security completely outsourced to private companies, but so far Pistole has shut off that possibility. Establishing a union contract further blocks the privatizers' dreams as TSA jobs move closer to a federal standard, and as screeners gain a greater voice.
Rights Still Limited
TSA workers, meanwhile, would like to see their contract cover much more than it does, but bargaining subjects are dictated by Pistole's edict and are even more limited than at other federal agencies.
Jerome Coleman, president of the Nevada local, contrasted bargaining with TSA to his experience in private sector unions: "I'm used to, you go in there, you have a list of demands, and the people you're dealing with have their demands. [But] the federal sector dictates who, what, when, where, and why."
Bodtmann, who was also on the bargaining team, said TSA pay should be put on the General Schedule like that of other federal workers, whose pay and steps are determined by Congress. Pay at TSA is lower, starting around $12 an hour. Raises and bonuses until now have been determined by a one-day test that many failed.
Bodtmann would like to negotiate more deeply on discipline and training. "Let's just get the same rights as everybody else has," she said.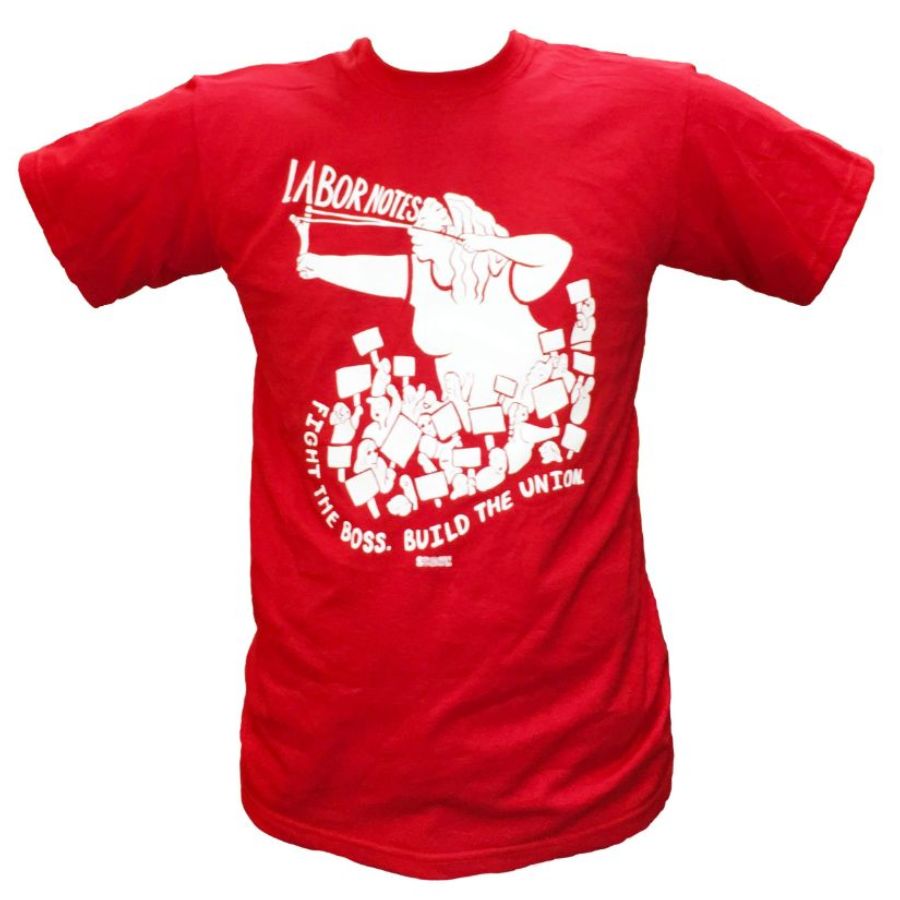 The contract makes significant progress on infractions that could carry a 14-day suspension or longer. Workers currently have to appeal to the supervisor who imposed the discipline, and then to that person's supervisor. Under the new contract workers can appeal to a neutral board used by other federal workers.
Exercising these rights will still be hard. Coleman, a TSA worker since 2002, described a "plantation mentality" at the agency, including direct retaliation when workers speak up.
"They shred a few people to instill fear so they'll stay in place," he said. "Employees, even though they now have avenues to fight, are scared to." And whistleblowers are not protected, he said.
A seniority system will take a bite out of the good-old-boy network, Coleman said. People who have been stuck in the same building or spot for as much as a decade will now get an opportunity to move.
Without a contract, management assignments were based on favoritism, or were simply haphazard. When new positions or shifts opened up, instead of giving senior workers a chance to bid, Coleman said, management "didn't want to be bothered, so they just hired new people and plugged them in."
The contract allows for committees on health and safety. TSA workers have been particularly concerned about radiation from scanning machines, but they've been ordered not to wear radiation badges that would record their exposure. "They always said no, even if you bought your own," Bodtmann said. Now the agency has agreed to perform tests.
Workers will get more money for uniforms, a choice of shoes (uncomfortable shoes are a big complaint, said Bodtmann), and the right to wear warmer jackets in cold weather and shorts when it's hot.
New hires will still have to endure two years of probation.
Leadership Shakeup
The contract fight pushed forward new leaders in the union, which has its own council within 600,000-member AFGE. As bargaining plodded along, some TSA local leaders found some AFGE-selected members of the team too ready to concede to management. They also criticized AFGE staff for disorganization and waste of precious leave time on trainings that didn't apply to the TSA workforce.
Local officers couldn't even get accurate lists of members, Coleman said.
Shortly after the tentative contract was reached, a slate of local leaders ran against the interim appointees leading the TSA council, winning most of the seats. It was the first opportunity for members to vote for their leaders.
Bodtmann was among those elected on a platform of steward trainings and assistance in developing local organizing plans, along with better member lists and communication between locals.
"Everyone's just new at this," she said. "The council just formed, we just got bargaining rights." She said the new slate is composed of activists who have been around a while, with many spent years as local leaders when the union was active but not recognized by management. "Now," she said, "we're tough enough to stand up to TSA and the politicians."