Colombian Hunger Strikers Sew Lips Back Shut
Injured GM workers in Colombia say efforts at mediation with the company have failed, and leader Jorge Parra came to Detroit last night to continue his hunger strike at GM's corporate doorstep.
Parra is one of about 200 GM assembly plant workers in Bogotá, Colombia, who were injured and forced out of their jobs. Suffering from musculoskeletal problems, herniated discs, carpal tunnel, elbow, and shoulder injuries, a group of them has camped outside the U.S. Embassy for more than a year, calling their organization ASOTRECOL, the Association of Injured Workers and Ex-workers of GM Colombia.
Saying it would be "practically the same whether we die of hunger or die waiting for them to solve this problem," they began a hunger strike on August 1, sewing their lips shut. The workers chose the embassy because of the large stake the U.S. government still has (but does not wield) in GM.
An international solidarity campaign prompted GM to agree to mediation, but despite the best efforts of the U.S. Federal Mediation and Conciliation Service last week in Bogotá, no agreement was reached.
The workers say GM flatly refused to consider re-employing them and offered only a paltry financial settlement. The executives' idea was that the workers should start a "microenterprise" with funds managed by a foundation—and initially offered only $5,000 to be shared among 12 workers. "The insignificant funding they offered would have accomplished nothing but convert us into street food vendors," ASOTRECOL said.
GM later raised its offer to $30,000 apiece. Parra, speaking to supporters in a plaza near GM's Detroit headquarters, said, "We want to return to the workforce and be retrained and have our own union in the plant. If GM insists that going back into the plant is not an option, we want enough of a financial settlement that would allow us to start new lives."
Diana Sierra, a Colombian immigrant now living in Michigan, visited the workers' encampment in July. Now she is organizing support in the U.S. and points out that just one back surgery would cost $50,000.
Parra walks with a cane, the result of herniated disks caused by his work in the Chevrolet car and truck plant in Bogotá. He also has carpal tunnel syndrome and shoulder problems. The assembly line there, he says, is "rudimentary, primitive," compared to those in U.S. factories. Employees do heavy work consistent with factories here 30 years ago, he's been told. The injured workers' agitation has resulted in GM's buying eight robots for the Bogotá plant, Parra said.
GM has long prevented independent unions in its Colombia plant, forcing workers to sign "yellow-dog" contracts that ban such organizing.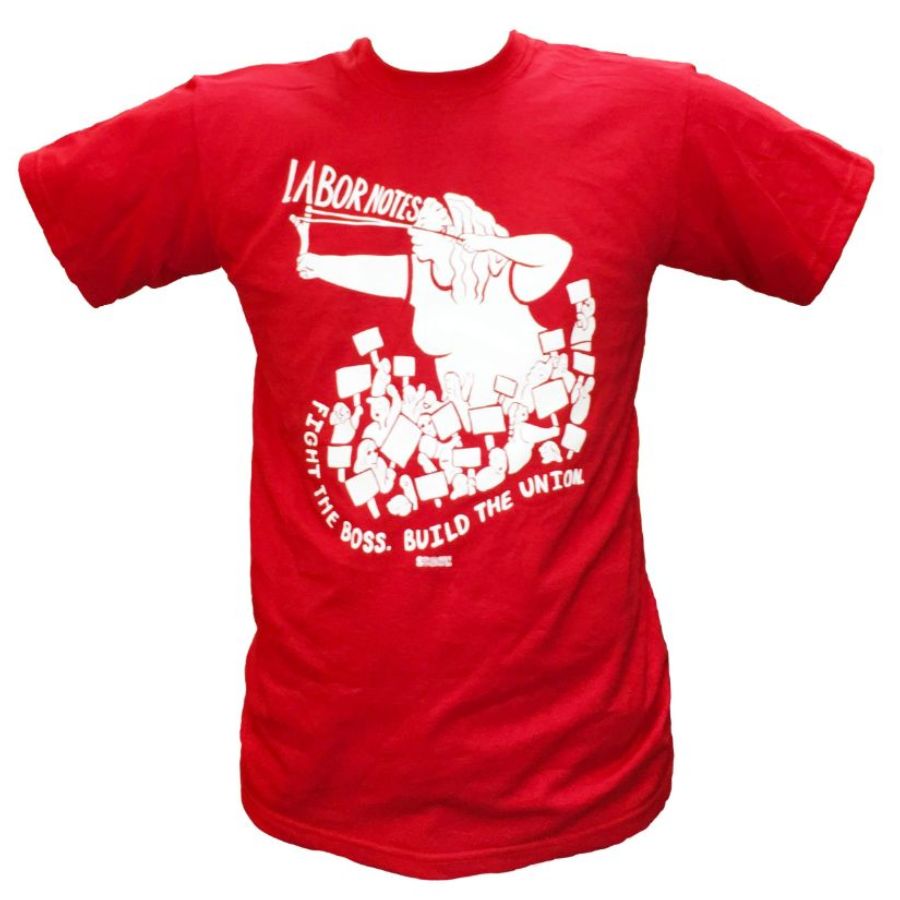 On Labor Day the workers in Colombia resumed their hunger strike and re-sewed their lips shut. Parra is aiming to meet GM representatives immediately. "My main worry is the workers in Bogotá," he said, "I hope for a quick resolution, to end the hunger strike and avoid putting their health at risk."
The presence of the hunger strikers' camp outside the U.S. embassy is remarkable in Colombia, given that worker activists there are routinely murdered by paramilitary death squads linked to the army. Colombia has long been the most dangerous country in the world to be a union member. A recent AFL-CIO report says, "Approximately 3,000 Colombian trade unionists have been murdered since 1986—with the vast majority of cases still unsolved."
When the Obama administration signed a free trade agreement with Colombia last year, it was on the condition that a "labor action plan" be implemented to safeguard worker rights. A delegation of labor experts sent to Colombia in July by Witness for Peace, a faith-based peace and justice group, said the "systemic failure to prosecute labor violations" and the continued use of yellow-dog contracts show the plan is not working.
Parra said the plan is not adhered to and said that because of its stake in GM, "the U.S. government is a major shareholder in a company that stomps on labor rights."
GM's Response
General Motors was well aware of the protest taking place a few yards from its headquarters. The company delivered a statement blaming the association for ending mediation and calling its own proposal "generous." GM's Colombian subsidiary also invited any member to "work with" the company individually to "resolve concerns."
"GM invested corporate prestige in arranging mediation, but where is the follow-through?" asked John Walsh, a Teamster from Portland, Oregon, who flew to Detroit to be with Parra in his hunger strike. Walsh is a member of Witness for Peace, which has helped arrange protests and support for the Colombian hunger strikers around the country.
Parra thanked the United Auto Workers for support—a UAW vice president went to Colombia to facilitate the mediation process—and expressed hope for more. UAW headquarters is a few miles down the road from GM's.
Visit the workers' site for continuing developments as they attempt to press their case to GM executives in Detroit.