Obama, Democrats Deal Setback to Airline Workers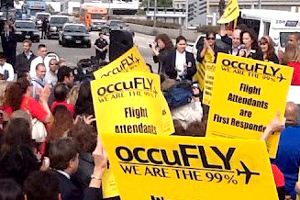 Two years after President Obama and Democrats abandoned labor's much-anticipated Employee Free Choice Act, they have refused to block Republicans intent on making life miserable for airline and rail workers.
A bill reauthorizing the Federal Aviation Administration, voted up 75-20 in the Senate, changes federal labor law to make organizing more difficult for railroad and airline unions. New rules will make it easier to decertify unions and harder to win elections when employers merge.
Only 14 Senate Democrats stood with labor to oppose the measure in a February 6 vote. One independent and five Republicans also voted against the bill. Democrats hold 51 Senate seats.
President Obama signed the bill Monday.
Candice Johnson of the Communications Workers, which represents flight attendants, said the fact that so few Democrats voted against the bill, "is amazing—and horrible. They made the wrong choice."
CWA has touted its decision to deny campaign funds to New Jersey Democrats who refused to back public workers' bargaining rights there. Johnson, however, wouldn't confirm the union would pursue the same course at the federal level, saying "right now, our focus is on the Democrats who supported us."
SHORT-LIVED VICTORY
The FAA bill's primary purpose is to fund the national aviation system through 2014, but Republicans attached other measures to satisfy employer demands.
The contention started two years ago when the federal National Mediation Board, which oversees airline and rail labor, changed its rules for counting votes in representation elections.
Before, any no-shows were counted as votes against the union, creating a high hurdle.
After June 2010, NMB elections were determined by a majority of voters, the same as National Labor Relations Board votes—and every congressional, mayoral, and dog catcher election. It was one of labor's few regulatory victories under the Obama administration, delivered by his appointees.
Responding to intense lobbying from the airline industry, Republicans then attempted to reverse the election rules by amending the FAA bill. The strongest push came from Delta Airlines, where flight attendants for years have been struggling to unionize.
Last July, the FAA was temporarily shut down because Democrats wouldn't give Republicans their amendment—so Republicans denied the agency needed funds.
Under the majority-rules policy, airline workers won several organizing victories. CWA organized 2,800 fleet and passenger service workers in 2010 at Piedmont Airways. Last year 3,000 fleet and passenger service workers won representation with the Machinists at AirTran and 400 Citation Air pilots joined the Teamsters.
Now, after this month's change, unions will need signatures from 50 percent of workers in order to trigger a certification election, where previously they needed 35 percent. Unions filing under the NLRB need only 30 percent.
Unions generally collect signatures from more than 50 percent in any case, to ensure that they have sufficient support. But airline and railroad workers are spread widely and it can be extremely difficult to determine who is in a potential bargaining unit.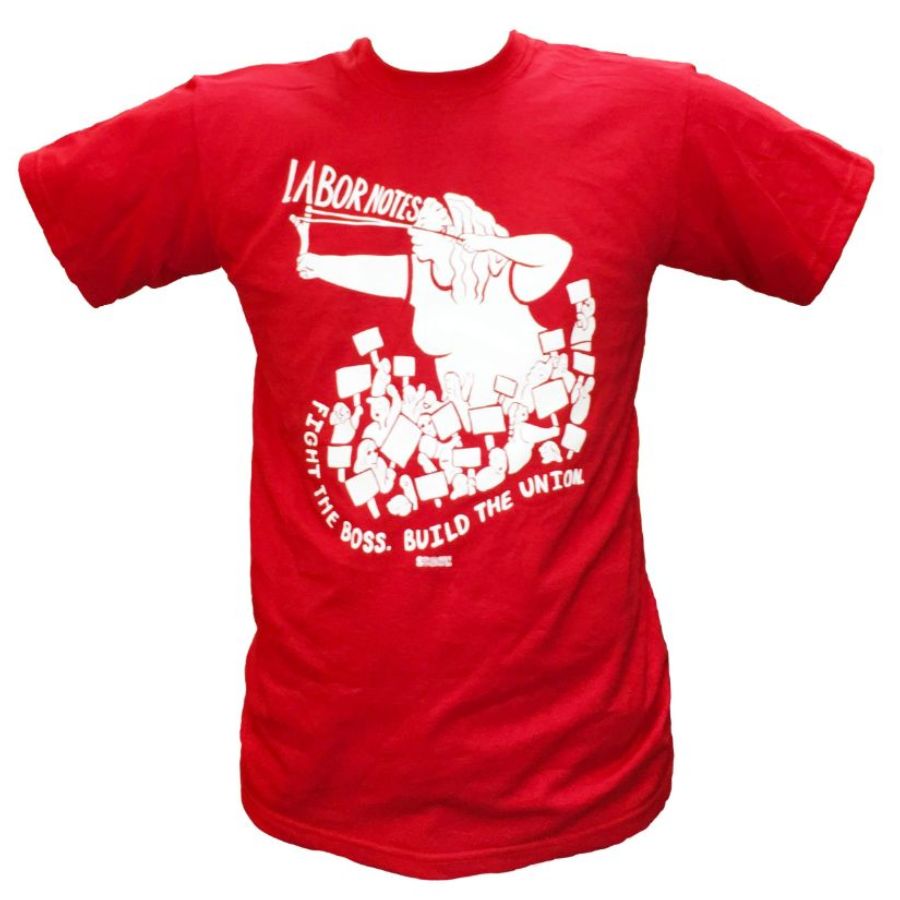 Even after filing for an election, said Joshua DeVries, who worked on several organizing drives at Delta, "we'd get hopelessly out-of-date lists—there'd be people on there who'd been in management for years or who hadn't worked for the airline in years."
The change means that unions lose the margin of error they could rely on to meet the threshold for filing an election. This is a huge boon to anti-union corporations like Delta.
Senate Majority Leader Harry Reid downplayed the impact of the change, claiming, "We were able to resolve the major obstacles to an agreement in a manner that protects American workers."
Unions, however, said the Democrats' compromise will set back airline workers' rights.
While the anti-union provisions of the FAA bill are now enshrined in federal labor law, the NMB's decision to determine elections based on a majority of votes was not written into law and can be easily overturned.
"With a Republican majority in place, the rule change will just go out the window," said Johnson, leaving workers worse off than before.
EASIER TO DECERTIFY
The FAA bill also introduces new rules for run-off elections that disadvantage unions and make it easier for companies to decertify existing unions when two airlines merge, an increasingly common phenomenon in the airline industry.
"This is very scary for those of us who may be facing a merger," said Kim Kaswinkel, an Association of Flight Attendants (AFA-CWA) member at US Airways, which is considering a takeover of bankrupt American Airlines.
Northwest Airlines flight attendants lost representation in 2010 after their employer merged with Delta. Their union was voted down by a slim 1.7 percent margin after Delta launched an aggressive anti-union drive. The union estimated that Delta spent more than $40 million to intimidate workers.
Now, under the new rules, airline workers fear it will be even harder to hold on to their unions.
"That's what Delta and Wall Street want," said Kip Hedges, a Delta baggage handler in the Twin Cities who lost his union after the Northwest merger and a failed vote with the Machinists in 2010. "They're absolutely licking their chops. You can make a lot of money if labor in the airline industry is $10 an hour."
As the bill went before the Senate for a vote, several hundred AFA-CWA flight attendant members in uniform, along with other airline workers and supporters from UNITE HERE, the Teamsters, and the Los Angeles Federation of Labor, demonstrated at the Los Angeles airport with a protest they dubbed "Occu-Fly."
Protesters highlighted the role airline giants like Delta played in passing the anti-union bill with signs putting the corporation on a "no-fly list."
Correction: Democrats hold 51 seats in the Senate, not 58.