Hotel Workers Turn Up Heat on Stubborn Hyatt
The summer heat wave got even hotter on the picket line in front of the Chicago Park Hyatt yesterday when hotel managers turned winter heat lamps on their striking workers.
"Hyatt can't take the heat, but we can!" picketers chanted in response. Hyatt management apologized today for blasting the workers with heat.
They were striking for the day as part of a wave of pickets and civil disobedience hitting Hyatt hotels in nine cities.
A thousand marched and 80 were arrested blocking streets in San Francisco. Twenty were arrested in Los Angeles, chanting, "Hyatt, Hyatt, rich and rude, we don't like your attitude." Two hundred marched and 11 were arrested in San Antonio. In Philadelphia, workers made beds on the sidewalk to illustrate how the union limits the chain's punishing workload.
The actions are part of a years-long campaign for justice at Hyatt, including a boycott of Hyatt hotels that has cost the chain $20 million in revenue, according to the workers' union, UNITE HERE.
Hyatt workers are battling for relief from work overloads and the danger of layoffs due to subcontracting. Some have been without a contract for two years.
HYATT LAST AND WORST
Among the major hotel chains, Hyatt is the main holdout against its workforce. The hotel union inked deals with Hilton earlier this year, closely followed by the Starwood chain and smaller chains that pattern their contracts on Starwood.
Hyatt claims it is offering the same wage-and-benefit package as the other hotels. But it hasn't moved on subcontracting, said union officials.
"If we don't have a job, it doesn't matter how much they're paying," said Gabriel Carrasquillo, a striking Park Hyatt restaurant worker.
Hyatt made itself famous for cold-blooded outsourcing when in August 2009 managers at three Boston hotels fired 98 housekeepers and replaced them with contracted workers at half wages.
The "Hyatt 100" mobilized a campaign for their jobs that reverberated nationally. The workers still have not been reinstated, and continue to press their boycott campaign.
On Thursday in Massachusetts, Hyatt 100 workers and supporters were arrested in a sit-in in front of a Cambridge Hyatt. The union is working to get the government of Cambridge to pass an ordinance requiring hotels to hire employees directly.
Contract firms like Hospitality Staffing Solutions, a Hyatt favorite, offer hotels an end-run around their union contracts. HSS sells low cost and flexibility: One of its ads directed at hotel companies shows workers lined up in rows in a vending machine, like so many bags of potato chips waiting to drop when management inserts a coin.
Union Hyatt workers have been shocked to discover that co-workers whom they worked alongside for years and who they thought worked for Hyatt are in fact second-class workers, paid less and without rights because they're employed by a staffing agency.
SAFETY STRUGGLES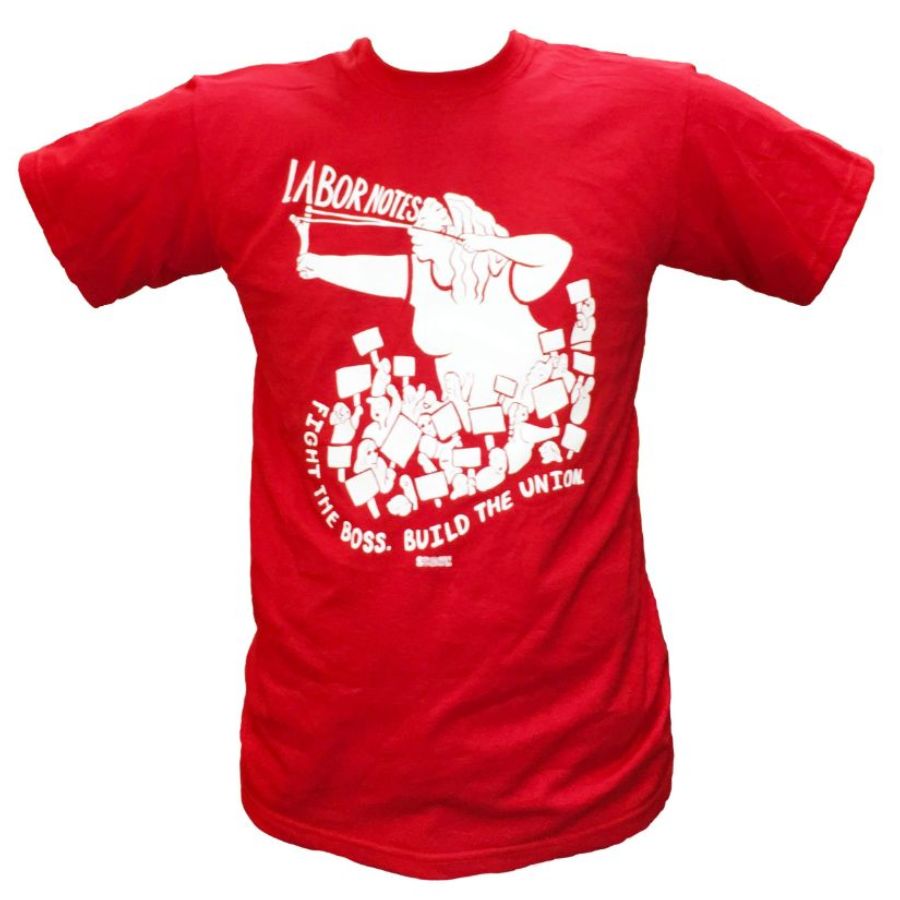 Hyatt is also the least safe hotel to work in, according to a 2009 American Journal of Industrial Medicine report. Workers face arm, back, and knee injuries due to high workloads and unsafe work practices.
Twenty workers were arrested in front of the Hyatt Andaz in West Hollywood, California, where they conducted a traffic-blocking street theater in which workers acted out the bed-making and cleaning jobs that are injuring them.
Picketer Martha Pacheco has been a housekeeper for 17 years at the Hyatt Century Plaza in Los Angeles. Six years ago she said she began feeling pain in her wrists. Hyatt refused to put her on light duty, despite a doctor's recommendation, and she ended up needing surgery. After the surgery, Hyatt threatened to fire her because she still needed light duty.
The epidemic of injuries is traced to the number of beds each worker is required to make in a shift—in some hotels, 30 rooms with two beds each—and management's refusal to use fitted sheets, requiring workers to lift heavy mattresses over a hundred times a day. In addition, most hotels do not provide mops, so workers must clean bathroom floors on their hands and knees.
Years of union efforts on these issues has led to proposed legislation, currently before the California state senate, requiring hotels to use fitted sheets and provide long-handled tools for cleaning bathrooms.
Sacramento housekeeper Jenny Amaya said it took a law to eliminate the hated short-handled hoe in farm work, and it'll require a law to change hotel practices.
The California Supreme Court outlawed the hoe in 1975, after years of farmworker struggle.
UNITE HERE is also continuing to press Hyatt to allow workers in non-union hotels to have a union if a majority sign cards saying they want one. In San Francisco, sit-in participants wore signs supporting Hyatt organizing efforts in Scottsdale, Arizona; Indianapolis; and San Antonio.
Angela Small, a housekeeper at the Sheraton in Philadelphia, said she was demonstrating outside the unorganized Hyatt downtown because the union won reduced workloads.
"Before we had our union we were cleaning up to 32 rooms a shift," she said. "Now we only clean 16."
Small said injuries have been reduced at the hotel as a result. "All workers deserve a safe environment to work in," she said. "That's why were here."
Barry Saks and Eduardo Soriano-Castillo contributed to this report.