Can Big-Box Retail Be Organized?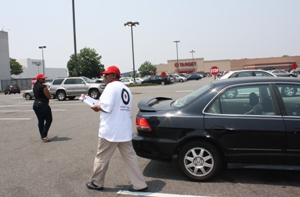 The first union campaign at a Target store ever to reach an election started over the company's signature red shirts.
Specifically, whether to tuck them in.
A hard-driving manager insisted the overnight stocking crew, hustling the latest batch of goods off the delivery truck, had to keep up appearances. Tucked-in shirts. No more radio playing.
That was it. Sonia Williams, who's stocked for a decade at the store in Valley Stream, Long Island, pulled the manager aside for a chat.
Store policies aren't debatable, the manager said.
"Sweetie, anything's debatable," said Williams, a Jamaican immigrant who's brought a militant spirit to the closely watched campaign in the Green Acres mall.
The election, set for June 17, is the first at any of Target's 1,755 stores. A win would crack the solidly anti-union wall surrounding big-box retail.
Undertaken by Food and Commercial Workers Local 1500, the campaign seeks to test Target. The company has skated past the union's attention for years despite paying no better wages and offering no better conditions than Wal-Mart, the Moby Dick that UFCW has fruitlessly pursued for 20 years.
In fact, some of the same practices that tar Wal-Mart's image go on at the Valley Stream Target. Williams reports that overnight workers are locked in, a policy that Wal-Mart was heavily criticized for in 2004.
Target has escaped union heat in part because it's purchased the silence of community groups and elected officials with the millions it hands out in donations every year. Those millions comprise just a molecule of a drop in the $2.5 billion bucket of profit the chain generated last year.
NO HOURS, NO WAGES
Of course, the tucked-in shirts just put the match to kindling that had been piling up for years at the store.
Workers are told they "top out" between $11-12 an hour and many complain that Target intentionally holds down earnings by scheduling work "weeks" with as few as six hours.
"You're basically going home with nothing," Williams said, adding that she receives emergency food stamps and rent assistance from the state to supplement her low earnings.
She'd like to work full-time—as would many of her 260 co-workers. But Target continues to hire instead of allowing incumbent workers to increase their hours.
Williams is scheduled for 16 hours a week, but phones in every day to see if a co-worker has called off. She harasses managers to let her pick up shifts, bulldogging her way up to 32 hours a week, which Target workers need to qualify for health insurance.
"You have to work like a nurse, always on call," Williams said.
Most workers can't get the hours, she says, and have to rely on other means—like Medicaid—for health coverage.
Target policies, Williams says, have just become too punishing to put up with. Paid personal leave has been slashed. A cashier who was hurt on the job was told she could take two weeks unpaid leave, and had to sign a document waiving her rights.
"If you're better than Wal-Mart," Williams said, "show us."
ELECTION A SIGNAL
UFCW knows that organizing one store isn't going to change the dynamics of this persistently high-turnover, low-wage industry. But Aly Waddy, special projects director for UFCW Local 1500, said the union sees the vote as a powerful signal to the 5,000 workers at 26 other Targets in the New York City area—not to mention the 300,000 retail workers in the five boroughs, 7.5 percent of whom are unionized. (Nationally, retail is just 4.7 percent union.)
The union already has cards signed by other New York Target workers, Waddy said, but Local 1500 decided not to wait to file for elections at multiple stores. Management had learned of the drive in Valley Stream, and the heat was on.
Waddy said Local 1500 responded when a group of workers approached the union and initiated several rounds of meetings, "almost like an interview." The workers had already started distributing their own literature.
Despite that show of initiative, the deck is stacked against the union, Waddy acknowledges. Target has added new workers in recent weeks and convinced the NLRB to exclude some pro-union workers.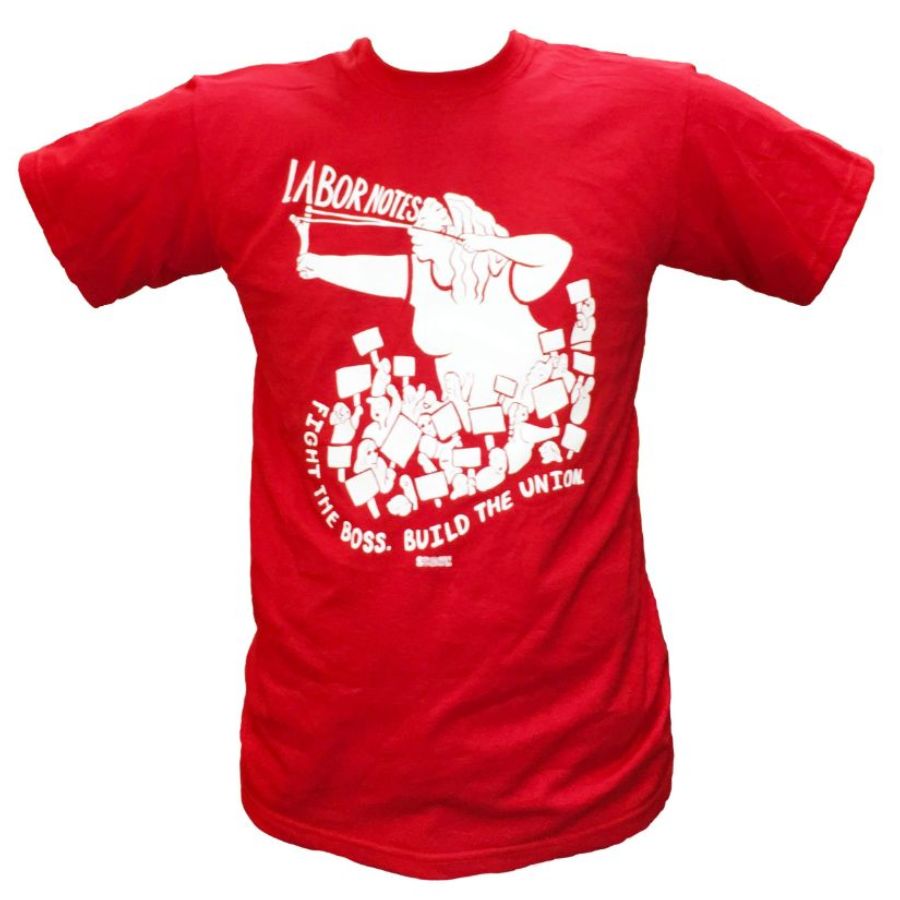 Bernie Hesse of Local 789 in the Twin Cities—Target's corporate headquarters—has been involved in two union campaigns that failed at the chain before they got to a vote.
The campaigns died when management cut hours, re-assigned shifts, and muscled up with in-your-face surveillance.
For unions to effectively confront corporate behemoths, Hesse said, "we've got to quit playing by the National Labor Relations Board rules. We have to build something in the store that can achieve victory without having to go to the board every time someone sneezes."
And beyond in-store strength, he said, the organizing has to be linked to a UFCW-wide corporate campaign that attacks Target's image and investors and coordinates with faith and community groups who insist crummy jobs aren't enough to pull a recessionary economy out of its doldrums.
Just winning this one election will be hard enough. Target has dispatched its "union avoidance" consultants for non-stop union-bashing videos and fear-mongering meetings. Workers receive a new piece of anti-union propaganda each day, many threatening to close stores that unionize.
GETTING TO YES
With the election just days away, organizers are fanning out to knock on doors in neighborhoods showing the sticky residue of the burst housing bubble.
One organizer, Alex Lazaro, weaves his Ford Taurus among the board-ups and the signs advertising bank-owned houses for sale. Jets landing at nearby JFK roar overhead.
The first door is answered by a worker's roommate. No, she's not home. Nor her sister, who also works at Target. "They're always at school, work, or church," says the roommate. "I can't keep track."
Organizers have knocked on some doors six and seven times. It's hard to catch folks who make it by stringing together two and three jobs.
It's also hard to find them where they work, because organizers are banned from the stores. On a recent day, they headed to a nearby bus stop, waiting for the odd worker to arrive or depart.
Lazaro gets a text message. Workers inside the store are having yet another mandatory meeting to explain why the union is wrong for Target.
Management—and the union—have figured out that many 20-something workers have parents who work city or hospital jobs, making them members of big, visible New York unions—AFSCME District Council 37 and Service Employees/1199.
The latest mandatory meetings tell workers that unions may be OK for those work environments, but not for the fast-paced world of retail. The anti-union consultants crafting that message neglected to mention that before 1199 transformed hospital workers' lives in the 1960s, the jobs paid so poorly that laundry workers lived on-site in dormitories.
UNION CALLING
Union families are a two-edged sword for the UFCW: Many younger Target workers know what a union is, unlike the vast majority of private-sector workers in the country. But they also may have health insurance through their parents, denying the union a key organizing issue.
It's hard to know. There's no shift change in the modern retail environment, and thus little chance to catch a wave of workers coming or going. Target "team members" are slotted to start every hour, and the day can last four or six hours.
At a door visit, a young worker is dubious about the union's $6 a week dues. She's heard an awful lot about dues during the mandatory meetings and one-on-one sweat sessions with managers. Six bucks is a lot when the hourly wage is $8-something and raises max out at 25 cents, as they do at Target.
"Listen, the Target CEO made $25.2 million last year," says Lazaro, the organizer. "Think about what you and your co-workers can get when you sit down to negotiate a contract with Target."
She cracks a smile, but won't reveal how she's voting. She says managers tell her the store will close if they vote in the union.
But she volunteers her phone number, and Lazaro promises to have a fellow worker get in touch.
"He can explain why we're doing this a lot better than me," he says, grimacing as he slides back into the car and jots down notes. The worker's ambivalence was hard to miss.
Lazaro pauses, plotting the course to the next door. He smiles as he turns the key in the Taurus's ignition.
"She gave us her number," he said. "That means she's looking for something."