Union Leaders Arrested in Bahrain Crackdown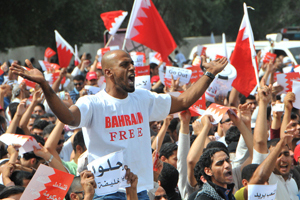 As the Arab Spring movements for democracy swept the Middle East, the tiny oil kingdom of Bahrain saw repeated demonstrations in its own version of Cairo's Tahrir Square. In the kingdom's Pearl Roundabout, union members were among those calling for constitutional reform. They've held two general strikes.
The government, with support from neighboring Saudi Arabia, cracked down violently, arresting and beating suspected protesters and firing more than 1,300 workers, including 12 of 15 officers of the oil union.
Twenty-one political and human rights leaders are being tried in as a group in military court, charged with conspiracy to overthrow the government. The government wants to bring oil union leaders in front of the same court, where the death penalty is on the table.
Authorities are looking at photos from the marches and telling employers to fire people they can identify, targeting workers from the majority Shia Muslim population.
AFL-CIO Solidarity Center staffer Shawna Bader-Blau and Greg Junemann, president of the Professional and Technical Engineers union (IFPTE), went to Bahrain May 10-12 to meet with members of the beleaguered General Federation of Bahrain Trade Unions.
Labor Notes: What was the Bahrain labor movement like before the protests?
Shawna Bader-Blau: It was the most activist and progressive labor movement in the Gulf, the unique gem of the labor movement. It's horrifying to watch it attacked and threatened with being dismantled.
Bahrain's union federation has 25,000 members in 65 workplaces out of a workforce of 600,000. Of those, 400,000 or so are migrants, mostly from South Asia. The federation fought for migrants being allowed to join the unions and run for election.
They have unions in oil, telecom, aluminum, hotels, Gulf Air, ship repair. All of those have seen a majority or near majority of their leaders fired.
The public sector doesn't have organizing rights but they have "societies." The entire leadership of the teachers' society was arrested. One top leader of the nurses' society appeared on TV in what appeared to be a forced confession.
There is a ferocious campaign in the state-run media, naming individual union leaders, showing pictures of people who demonstrated, with a circle around their faces.
LN: What happened with the general strikes?
SBB: The first one was February 20 in response to the security forces attacking demonstrators. The unions said they would call it off if the security forces stopped. It only lasted 24 hours.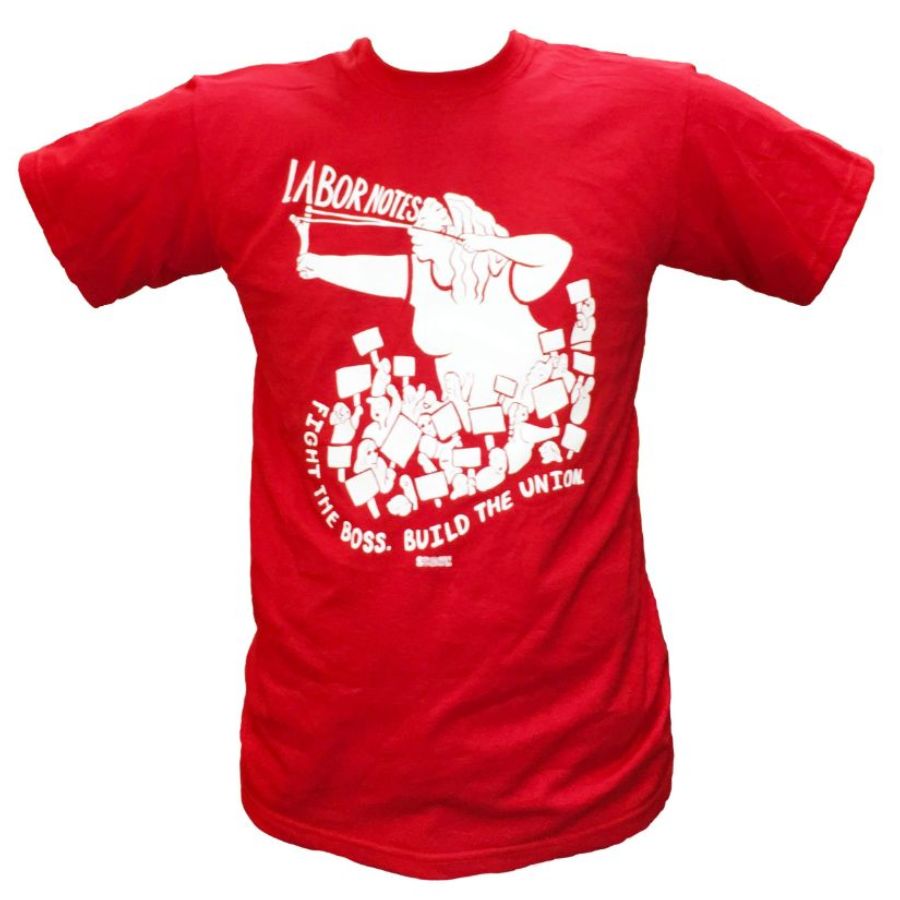 The second one, in March, came about because the government had set up checkpoints all over the country to harass people. Out of concern for the workforce, the federation asked workers to stay home.
In most cases local unions negotiated with management what would happen. At the oil company, workers worked with management. They kept production going.
Despite that good will on the part of the union, 300 were fired for what the employer is now saying is an illegal strike. And others were fired just for demonstrating, not in work hours. They're targeting union leaders. Seven out of 15 of the executive council of the federation were fired.
Greg Junemann: It's ethnic cleansing. These companies are cleansing their payrolls of Shia workers and union leaders. [Seventy percent of Bahrain is Shia; the royal family is Sunni.]
Some didn't participate in the strike at all. Some were on vacation or medical leave. If it was felt they even sympathized with the strikers or protests, they were fired.
The union is saying we don't care what your religious beliefs are. We're not getting sucked into that. All we're concerned about is workers' rights.
People saw what happened in Tunisia and Egypt and marched in protest for political reforms. April 4 suddenly the ax fell. Everyone is certain this came from the government telling employers, "here's workers that need to be fired."
It's very similar to 1930s Germany. People are being encouraged to rat on co-workers, neighbors. They are putting pictures on Facebook: "Do you know this person? He's a traitor. Send the information to us."
It's about as ugly as it can get.
LN: What are U.S. unions doing?
GJ: My union wants to know that the countries our country trades with have worker rights, and if those rights are worth more than the paper they're printed on.
Bahrain modified its labor laws in 2006-07 to be in compliance with the free trade agreement they reached with us. The AFL-CIO has filed a protest because Bahrain is ignoring that clause in our free trade agreement.
My union is further outraged because the Obama administration is interested in getting other free trade agreements. Whatever we reach with Panama, Colombia, Korea, we need to be prepared to enforce every part of that agreement, not just the corporate-friendly parts. If those countries turn a blind eye to whatever labor protections they've already agreed to—look what happened in Bahrain.