Airport Screeners Election Kicks Off
The much-maligned airport security workforce will finally have a chance to vote on a union and bargain collectively. The election starts today and runs through April 19.
A February decision by TSA administrator John Pistole set the stage for the representation election for 44,000 Transportation Security Officers. His directive states that TSA management will be neutral in the election. Voting will be by internet or phone
"Nine years ago it was basically written into law that a union wouldn't exist at TSA, and we said, wanna bet?" said Terry Meadows, an organizer for the government employees union (AFGE). "Then they said OK, maybe you can have a union, but not collective bargaining, and we said, wanna bet?"
AFGE and the National Treasury Employees Union (NTEU) will compete in the election.
Denying labor rights for airport screeners has been a Republican talking point since the agency was created in 2002. Pistole's announcement came as Republican senators, led by Mississippi's Roger Wicker, failed in an attempt to ban bargaining rights for screeners through an amendment to the Federal Aviation Administration authorization bill.
Like most other federal workers, screeners won't be able to negotiate their pay or benefits. But they will be able to install a grievance procedure and bargain many of the issues that have been driving them up the wall, such as leave policies and shift selection.
TSA's complicated and controversial raise and bonus system is also likely to be discussed at the table if the workforce votes union, although overall pay is not subject to negotiation.
Like other federal employees, TSA screeners cannot legally strike.
DISSATISFACTION HIGH
In employee satisfaction surveys, the TSA is ranked 220 out of 224 federal agencies reviewed and has above-average turnover.
Management practices often violate written procedures and vary from airport to airport. "They make it up as they go along," said one worker.
Workers are bedeviled by a leave system that targets them for using the leave time they have accrued. An eight-year TSA worker in Panama City, Florida, said she was put on "leave restriction" because she was in the hospital for a week for kidney failure.
"It's not right, if you've got sick leave on the books," she said.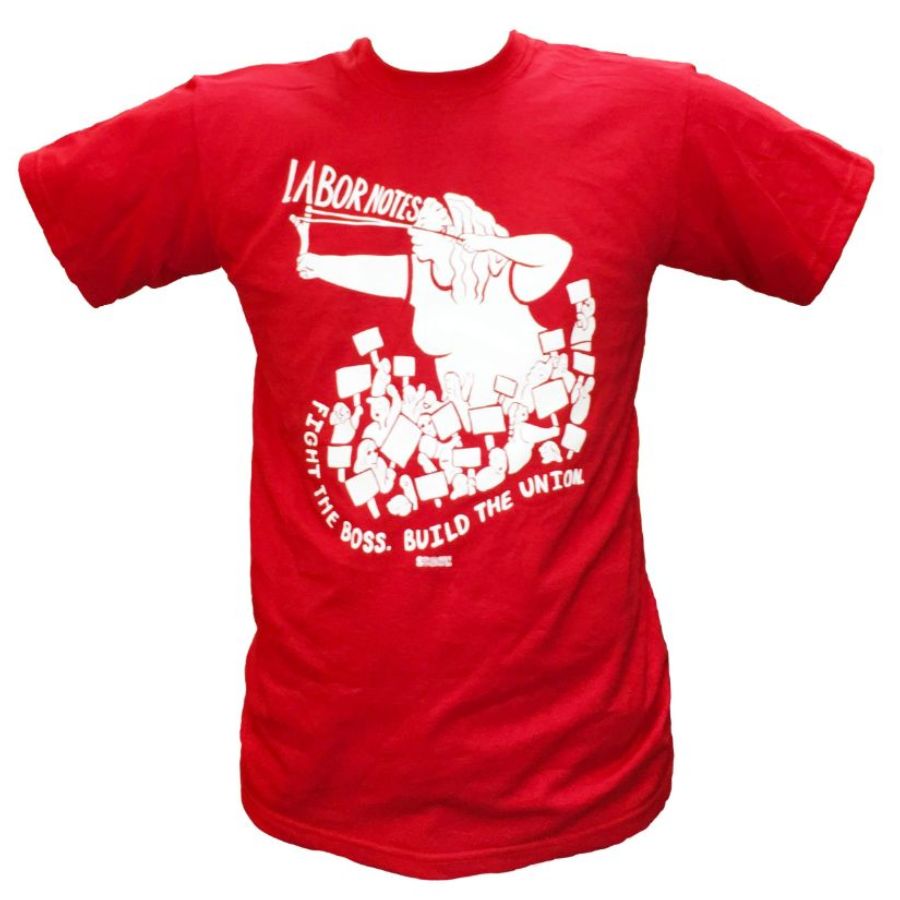 Under leave restriction you can't get raises or be promoted, and you can't stay home if you're sick. You must prove you went to the hospital emergency room or a doctor's office.
Workers are also placed on leave restriction if they repeatedly use sick leave adjacent to a regularly scheduled day off. One worker was scheduled for 10-hour shifts, working two days on and one off. She was put on leave restriction because any sick day she took was—automatically—adjacent to a day off.
According to the union, workers have also been punished for using unpaid leave under the Family and Medical Leave Act.
The Panama City worker said management interrogated her for two hours when she filed an injury claim after she hurt her shoulder lifting heavy bags.
Meadows said it's a big step forward to have a grievance procedure included in negotiations.
Currently, grievances have two steps, appealing to the manager who initiated the discipline, and then to the next higher officer. There is no further review.
ORGANIZING TO BARGAIN
AFGE started pushing for collective bargaining at TSA when the agency was set up as part of the Department of Homeland Security. Undeterred by the lack of a legal framework, AFGE chartered locals at airports, convincing workers to sign up and pay dues.
TSA allows employees to bring someone with them during a meeting that could lead to discipline, so union reps can attend and help with grievances. Often the union simply quotes the agency's own rules to bolster a worker's case. Union reps also help workers file discrimination claims.
AFGE applied to the Federal Labor Relations Authority for a union election in February 2010, and NTEU filed to be on the ballot in July.
AFGE reports that it has 12,000 dues-paying TSA members and 40 locals around the country. At a press conference, NTEU President Colleen Kelley declined to say how many dues-paying TSA members NTEU has. She said the union has 26 locals and 13,000 supporters, including the 30 percent of screeners who signed a petition for NTEU representation. AFGE represents 600,000 federal employees and NTEU represents 150,000.
HALTING PRIVATIZATION
Privatization in TSA is a constant threat. AFGE has countered, with NTEU in its footsteps, and both unions declared victory in another skirmish in late January. Republicans wanted to increase the number and size of airports that could contract out security to private companies. Sixteen smaller airports currently don't use TSA for their screening.
Uproar about overly invasive passenger screening procedures management instituted last fall gave more ammunition to the privatizers, but Pistole ruled January 25 that no more airports could opt out unless some substantial benefit were shown.
/>