Wildcat Strikes Halt East Coast Shipping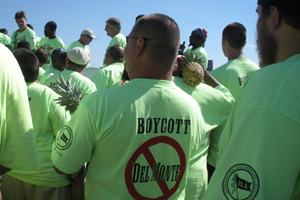 UPDATE!
Wednesday afternoon, after the major shipping carriers agreed to participate in negotiations in Philadelphia over Del Monte's use of non-union labor, the ILA announced a return to work of New York-New Jersey and Baltimore workers. It appeared that all charges against the union would be dropped.
Longshore workers shut the East Coast's biggest port yesterday. Members of the Longshoremen (ILA) brought the New York-New Jersey ports to a halt, honoring a picket line by Philadelphia ILA members who came to protest the Del Monte fruit company's union-busting.
Longshore workers shut down the East Coast's biggest port yesterday for the first time in decades.
Members of the Longshoremen (ILA) brought the mammoth New York-New Jersey port complex to a halt, honoring a picket line by ILA members from Philadelphia. The Philadelphia dockers had come to the much larger New York port to protest the Del Monte fruit company's plans to go non-union in Philadelphia.
The wildcat strike was the first East Coast port work stoppage since 1977, members said.
In New York, about 3,600 ILA members stayed off the job Tuesday and on Wednesday morning defied a federal injunction ordering them back to work. Another 1,000 members in Baltimore shut their port Wednesday afternoon.
"People are using their conscience," said John Blom, a member of ILA Local 333 in Baltimore. "If we don't stick together, we'll fall together."
The ILA has not sanctioned the strike and local officials urged members back to work. Shippers are expected to seek damages.
When one worker in New York tried to convince dockers to cross the line, an ILA member said, they drowned him out in a chorus of "ILA, ILA."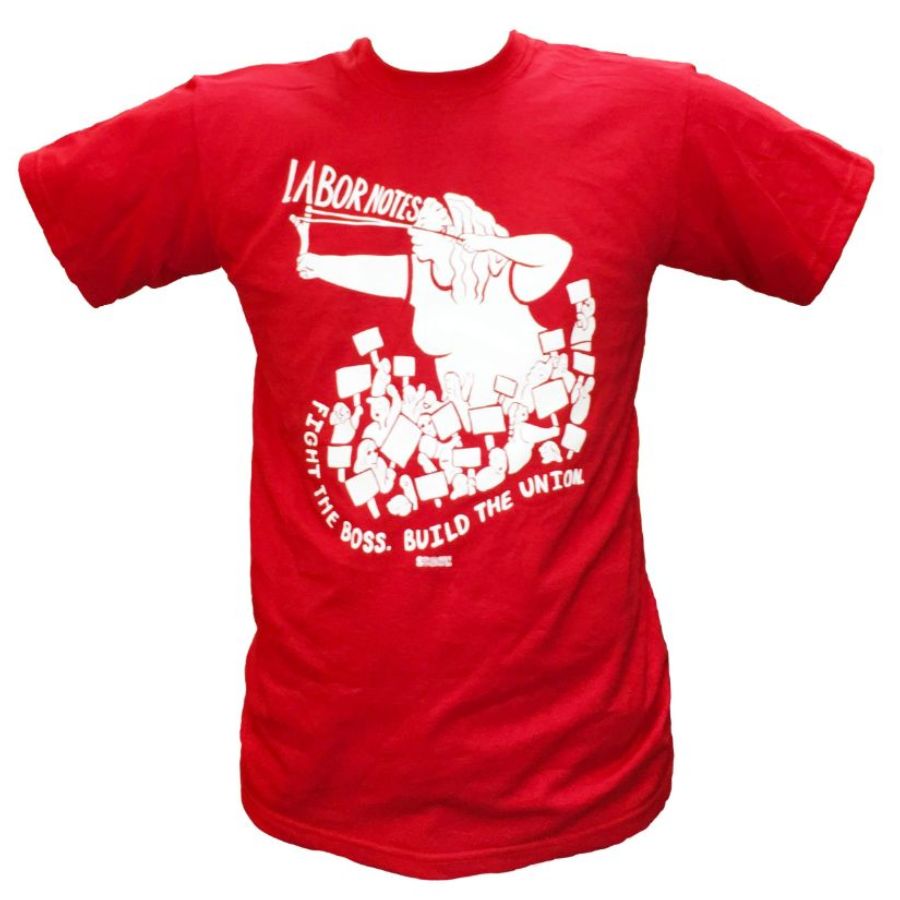 Management has tried to confuse and divide the union, claiming that some of the 12 ships reportedly waiting to be unloaded in New York would head straight for the non-union pier in Philadelphia. But that port doesn't have the capacity to handle New York's cargo.
STOP SCAB FRUIT
The conflict arises from Del Monte's announcement that it will move its banana-and-pineapple importing operation October 1 to a non-ILA pier across the river from Philadelphia, controlled by Holt Logistics.
The shift could cost ILA Local 1291 in Philadelphia 200-300 jobs. Other non-ILA and non-union operations on the Delaware River are already dragging down conditions on the Philadelphia docks and elsewhere.
The Holt pier is advertising positions paying as little as $8.50 an hour with few benefits, while at the ILA port in Philadelphia, pay ranges from $17 to $24.50 an hour for union members working break-bulk cargo, like Del Monte's fruit.
The ILA self-imposed cuts of up to $5 million in wages to try to convince Del Monte not to leave, but the company claimed it needed the larger capacity at the Holt pier.
WILDCAT TO SPREAD?
Royce Adams, a Local 1291 member in Philadelphia, said he expects the wildcat wave to spread south to the Texas and Florida ports where much of Del Monte's fruit is offloaded. A port in Manatee, Florida, fought off a Del Monte bid to go non-union in 2003, but accepted a tiered wage and benefit structure that divides younger workers from older.
Philadelphia ILA members dumped pineapples into the Delaware River on Labor Day to protest Del Monte's plans to undercut conditions.
The fight over job loss in Philadelphia is a warm up for vexing issues looming in the ILA's master contract, which expires in two years. Early talks may begin as soon as the new year, and Adams said this week's action stems in part from widespread frustration over automation on the docks and two-tier structures throughout East Coast ports.
Just as important, Adams said, was showing dock bosses—and younger members—that the ILA has some fight, especially as shippers look to exploit their ability to shift cargo when a Panama Canal expansion finishes in 2014.
"We can't let little Del Monte set precedents," he said. "If the little guys take you, what are the big guys going to do?"