Taxi Driver Groups Taking Multiple Routes to Organize
Robert De Niro burned the image of the unstable taxi driver into American consciousness in the 1974 film "Taxi Driver," but real-life drivers across the U.S. have long faced their own forms of enforced workplace instability.
Denied the right to organize under the National Labor Relations Act, they encounter the same fate as other workers labeled "independent contractors"—no collective bargaining, no job protection, low and variable pay, and little say over how their worklife is structured.
Now, organizing campaigns have materialized in nearly every metropolitan center, and even a few nooks and crannies. The best-known outfit is the New York Taxi Workers Alliance (NYTWA), which boasts 11,000 members in the cab-heavy city. But it's far from alone. No matter what the laws say, taxi drivers are claiming their right to workplace safety, fair wages, and better work conditions.
Some are opting for worker-owned co-ops, others have joined traditional labor unions. Still others are developing their own models as independent nonmajority unions and worker centers.
HARD TO MAKE A LIVING
There's a tremendous amount of money to be had in taxi services, but rarely do the riches make it into drivers' pockets. Overhead costs vastly outpace driver earnings.
"We're dealing with very expert business people that know how to manipulate and exploit new immigrants," former Denver driver Abdi Buni said. "If you would look at one of these contracts, you'd wonder what had they been smoking when they signed."
Bob Bruno, a University of Illinois at Chicago professor who's studied taxi conditions, said driving is a "terrifically hard job to make a decent living at."
Mostly to blame are the medallions—the permit to operate a working car—which are widely sought after and which have skyrocketed in price.
In Los Angeles, it was estimated that $3 billion of business was up for grabs when the city opened up new franchises in 2001. Philadelphia's medallions have increased in value from $60,000 to $260,000 in the last four years. San Francisco recently moved towards a medallion system—and sold each for $250,000.
To purchase a medallion, drivers borrow heavily from friends and family and enter into loans that take many years to pay off. In some cities, drivers avoid the large up-front costs of medallions by taking out weekly leases on cars, some as high as $900 a week.
It's an exhausting quest to break even.
Sentayehu Silassie, a driver in LA for 18 years, said taxi companies take most of the money drivers make, keeping them on the roads as much as 18 hours a day, seven days a week. Overcharging is common: Silassie said he paid $140 a week for insurance on his car while the company was paying only $40. Drivers across the country complain that their pricey insurance doesn't actually cover the costs of injuries.
"If you break your leg, you're out of business," Silassie said.
MURDER 60 TIMES MORE LIKELY
Beyond injuries from accidents, drivers face uncommonly high rates of violence. The Department of Labor estimates they are 60 times more likely to be killed on the job than other workers.
In Chicago, Bruno's 2008 survey of more than 900 drivers found that 1 in 5 had been assaulted. The murder of driver Haroon Paryani in 2006 was the catalyst for organizing there.
New York's drivers recently won a new law that increases the punishment for assaults on drivers. It places placards in cabs warning would-be wrongdoers of up to 25 years in prison.
HIGHER FARES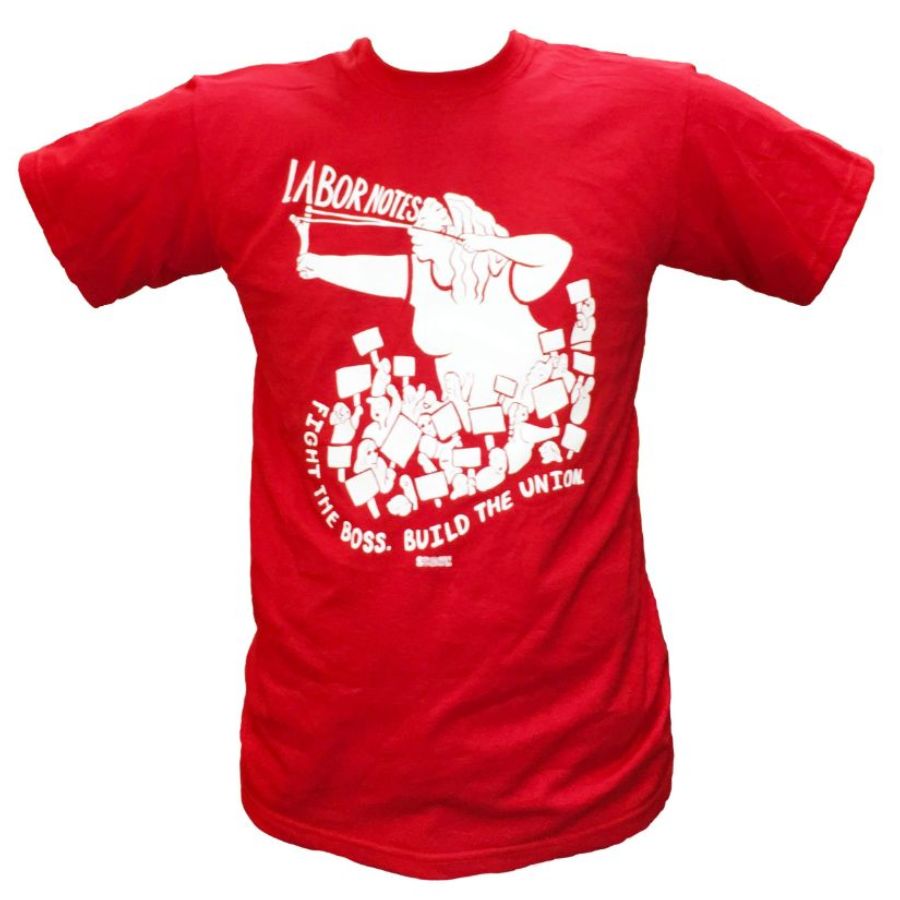 For many taxi drivers, the first step in activism has been to fight for increases to per-mile fares. Ron Blount, organizer with Philadelphia's Unified Taxi Worker Alliance, said when drivers in the city started organizing in 2005 they hadn't seen an increase in 14 years.
They've since won three from the city's taxi regulation agency. LA drivers, too, have won two meter increases. But organizers say higher fares are only a small part of what drivers need.
Drivers are also fighting to keep credit card machines out of taxis, or at least to lower the rates charged drivers by credit card companies. The Philadelphia group is asking taxi regulators to help them lower their 5 to 10 percent in fees to 2 to 3 percent, comparable to those paid by small businesses. They've been able to get credit card payments into the drivers' hands every few days instead of weeks apart.
In 2007 drivers in New York struck, unsuccessfully, against the city's plan to install credit card readers at an upfront cost of $4,000 and $175 a month in maintenance fees.
NO PROS
Taxi drivers are networked across the country, each new coalition seemingly spurring on the action of another. NYTWA director Bhairavi Desai said her phone started ringing in 2004, with "city after city calling us, wanting support in organizing." New York's drivers have become a model for the country.
"We didn't walk in as professional organizers," said Hamid Khan of the South Asian Network, the group that helped create the Los Angeles Taxi Worker Alliance in 2005. Drivers in LA come from 47 different countries, and some arrive with experience in repressive unions in their home countries. It's taken work to get to 120 dues-paying members along with a network of 1,400 driver supporters.
New York and Philadelphia organizers convened an international meeting of drivers in 2007, and Desai said they plan to reconvene this year.
CHANGING THE SYSTEM
Drivers have been experimenting with a variety of models to confront their rough-and-tumble industry. Some decided to cut out the boss altogether, while others are operating as worker centers. Buni collects information on taxi driver organizations across the country and can count at least 70.
In his town, Denver, drivers developed a worker co-op called Union Taxi that boasts the lowest lease rates in the nation—$200 a week, down from $700. The co-op model has allowed drivers to get around independent contractor laws and join Communications Workers Local 7777.
Buni said their union experiment has been positive: "Some of the drivers had never voted because they grew up in a country under one leader. It's an opportunity to learn what democracy is."
Union membership in the taxi industry isn't unheard of. The Teamsters represented drivers in the Bay Area, for instance, in the 1970s, until industry trends and independent contractor laws made it easier for cab companies to break the union.
Mark Gruberg, a driver in San Francisco since 1983, said his organization, United Taxicab Workers, maintains a relationship with the Communications Workers, though they aren't members. A unionization attempt failed in 1990 after the NLRB struck down an election because the companies argued that drivers aren't employees. A few drivers, fed up, instead started a successful worker-owned company that features fuel-efficient cars.
The co-op approach has been taken up by drivers in Alexandria, Virginia, and Madison, Wisconsin, too. While conditions improve for those owner-operators, they must compete for business with industry titans like Yellow Cab.
LA's cab franchises will expire at the end of the year, creating an opportunity to create "a fair and reasonable system," Silassie says. LA's group is considering all the models they've learned about, he adds, from worker-owned companies to closer relationships with unions.
Silassie applauded LA unions for supporting them during a time when drivers are "voiceless and powerless." Drivers are considering the union option, but are wary of unions that want a "complete takeover."
"We want workers to be in charge of this thing," he said.