"In the Age of Trump, Can Labor Unite?" asks Labor Notes Editor Alexandra Bradbury in her May 2017 cover story for In These Times magazine. Here's how it begins:
"You know you're getting the short end of the stick as a worker, but you don't really know why," says Joe Tarulli, a Staten Island Verizon tech who's put in 17 years with the company. "They make it seem like these rich people are just lucky they got the right chances, and these poor old working folks, nothing ever goes right for them. No! These corporations are doing it on purpose."
The remarkable "Day without Immigrants," when tens of thousands walked out February 16, sprang from the grass roots with little coordination by unions or worker centers. But to their credit, many groups are now looking to build on that momentum with strikes and protests May 1.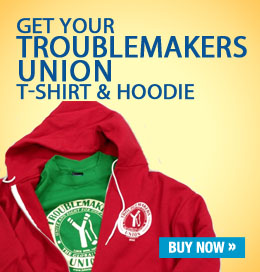 "You learn how small your town is when something like this happens," said Bernie Hesse, director of legislative and political action at Food and Commercial Workers Local 1189. "Everybody seems to know everybody else. In fact, a number of our members either went to school with Phil, or knew him, or their kids went to school with him."
Philando Castile, an African American man who was shot and killed by a police officer at a traffic stop July 6, was a member of Teamsters Local 320.
Pages