Apr 23 /
Teachers and counselors at Los Angeles' largest charter school chain are thinking big. Instead of unionizing school by school, they're pushing Alliance College-Ready Charter Schools to agree to ground rules for organizing, without boss interference, at all 26 schools in the chain.
»
Apr 21 /
After a middle-of-the-night Congressional vote opened the door to slash the incomes of both current and future retirees—anyone under 80—activists are battling the trustees of their own Central States Pension Fund.
»
Apr 17 /
A new network called United Caucuses of Rank-and-File Educators is bringing together activists organizing against school closings, charter school proliferation, and the overuse of testing.
»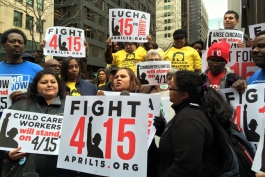 Apr 14 /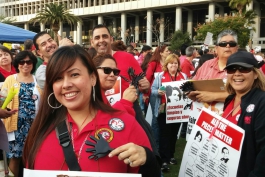 Mar 30 /