After years of providing advice through our conferences, Troublemakers Schools, and how-to handbooks, Labor Notes is expanding our direct training and hands-on consultation.
In addition to our experienced staff, 50 seasoned trainers and advisors, Labor Notes Associates, are offering their expertise to unions and rank-and-file members who want to "put the movement back in the labor movement."
Training Options:
Trainers are available for a wide-range of support, from one-time consultations to multi-day trainings and even ongoing coaching.
Labor Notes trainers have experience in all aspects of building a strong, democratic, local union, including:
Getting members involved
Steward training, basic and advanced
Building a member-to-member organizing network on the job
Assertive grievance handling
Contract campaigns
Strike preparation
Getting the right technology for your local
Building effective community alliances
Managing the transition for new officers taking over a local
Strategic planning for officers and local leaders
Training staff to work in a member-driven union
Strategic communications
Because every local is different, Labor Notes staff and trainers work with local leadership to identify how to be most useful.
To find out how Labor Notes can help your union, email training[at]labornotes[dot]org or call 718-284-4144.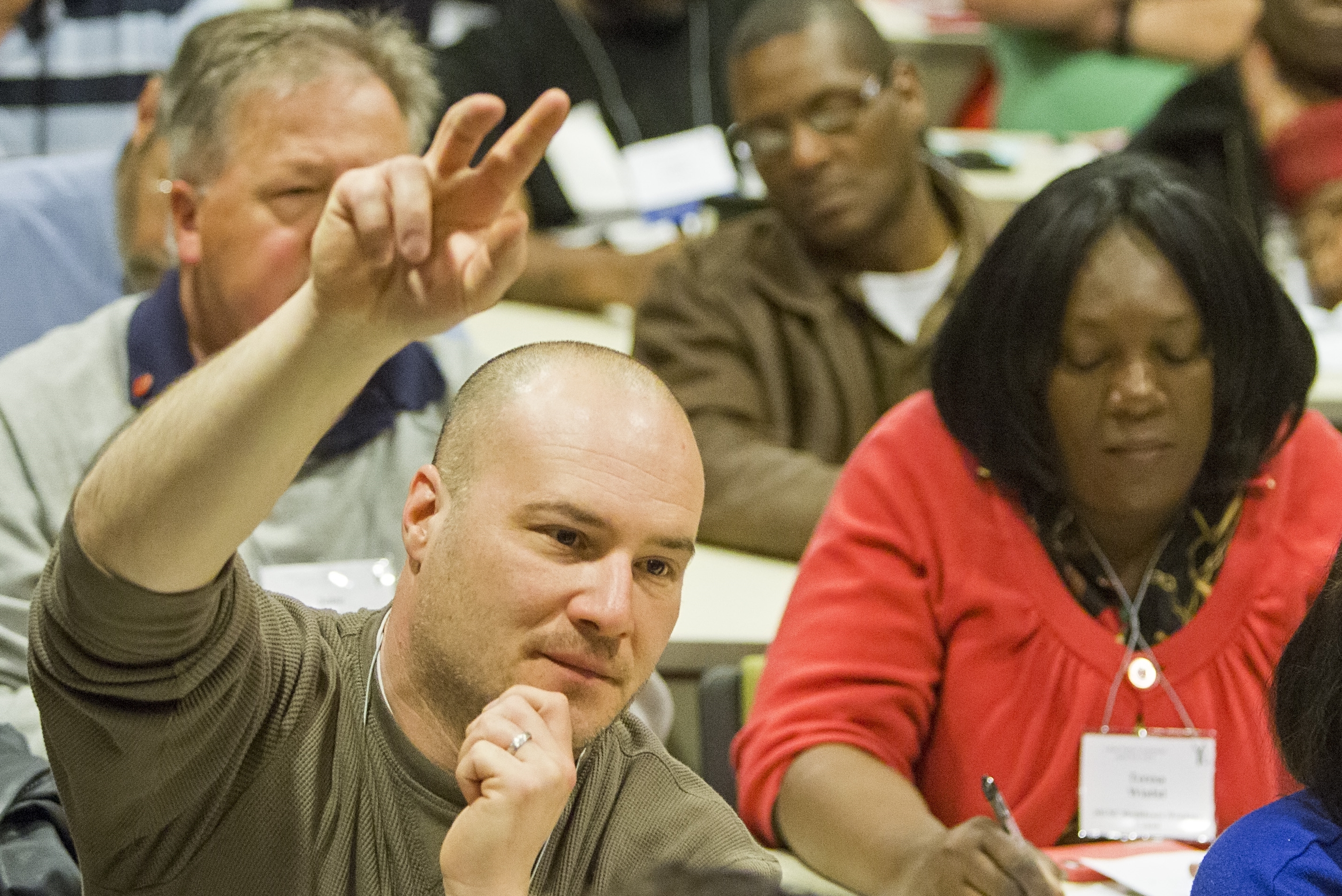 What people are saying:
The people Labor Notes sent us to help us get ready for our strike were invaluable. They shared what they knew about logistics, publicity, keeping morale up, and many more topics that suited our needs. Their experience and knowledge of various scenarios and comparisons of successful and less successful strikes helped us think through different options and possibilities ahead of time, and painted a picture of what we could expect during the strike itself.
—Kristine Mayle, financial secretary, Chicago Teachers Union
The training was particularly helpful in focusing our staff on building member activism. It's a continuous challenge to have staff play the role of mentors instead of doing the work of the activists, and the provoking questions the Labor Notes trainers asked, and the role-plays, were very helpful in getting staff to think through how they can organize their daily activities to stay focused on the mentorship.
—Jelger Kalmijn, president, University Professional and Technical Employees, CWA Local 9119
Mark had worked with us before we got elected, so he knew our strengths and our weaknesses and that made the transition easier. He knew why we did this and what our goals were, on a visceral level. He helped us establish priorities, do strategic planning, a lot of internal work. When we were preoccupied with so many things, he kept us on track.
—Pat Kane, treasurer, New York State Nurses Association