Puget Sound Troublemakers School 2015
Presented by Labor Notes [7], in coordination with a local planning committee.
NEW: View the Schedule!
Check out the full schedule for the day, now available online:
English version [8] (PDF) | Spanish version [9] (PDF)
Registration:
Online registration is now closed, but walk-ins are still welcome. Come Saturday morning and you can pay at the door (space permitting).Only $20, lunch included. Low-income/student/unemployed registration option $10. No one will be turned away for lack of funds.
Calling all troublemakers! That means you: union members, shop stewards, worker center activists. Labor and community activists from around the Puget Sound area are coming together for a day of workshops and sessions to...
hone our skills
talk strategy
build solidarity
and recharge.
Featured Speakers include...
Ramon Torres (Familias Unidas por la Justicia) on direct action in the berry fields
Amy Nylen (Ferndale Education Association) on statewide rolling teacher strikes
Nicole Grant (MLK CLC, IBEW 46, & WA-YELL) on labor's next generation
Chelsea Orvella (SPEEA) and Larry Brown (Machinists 751) on holding Boeing accountable
Aretha Basu (Women of Color for Systemic Change) on solidarity with Black Lives Matter
Mark Brenner (Labor Notes) on putting some movement back in the labor movement.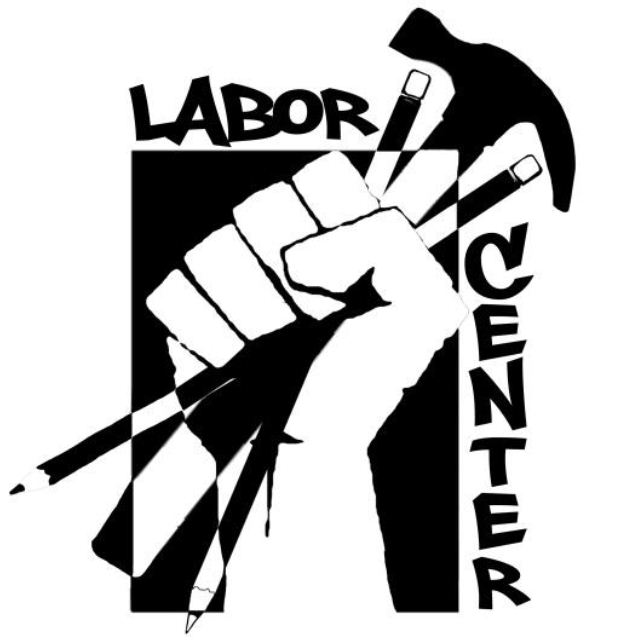 Featuring an Emerging Leaders track: "Leading from the Margins: Sustaining Ourselves and Building the Labor Movement," presented by the WA Labor Center at South Seattle College and WA YELL.
When:
Saturday, September 12
9 a.m. – 4 p.m.
Where:
Washington State Labor Education and Research Center
South Seattle College, Georgetown Campus
6737 Corson Avenue South, Seattle, WA 98108
Workshops and Panels:
Beating Apathy
Secrets of a Successful Organizer
Beyond Grievances: Direct Action on the Job
Black Lives Matter to Labor
Preparing for the Threat of 'Right to Work' in the Public Sector
Storytelling and Leadership
New Forms and Approaches in Organizing
Contract Campaigns that Win
When Your Brother Is Undercover: Queer Labor Issues Today
Using Your Legal Rights on the Job
Supporting Organizations:
Washington State Labor Council, AFL-CIO
AFSCME Council 28
Fire Fighters (IAFF) 7th District
Letter Carriers (NALC) Branch 79
Machinists (IAM) Local 751
PASS WA3
Postal Workers (APWU) Greater Seattle Area Local
SEIU Local 6
SPEEA, IFPTE Local 2001
Transit Riders Union
UAW Local 4121
Washington Public Employees Association / UFCW Local 365
Washington Labor Education and Research Center
Washington Young Emerging Labor Leaders
WFSE Local 1488
For more details or to endorse, contact Alexandra Bradbury, 718-284-4144, al[at]labornotes[dot]org [10].
Interpretation:
Spanish interpretation will be offered for the plenary sessions and some workshops. If you or someone in your group will need interpretation into another language, please contact Alexandra Bradbury at al[at]labornotes[dot]org [10] or 718-284-4144 by August 28. | Contaremos con servicio de interpretación simultánea durante las sesiones plenarias y algunos talleres.
Childcare:
If you will need childcare, please contact Alexandra Bradbury at al[at]labornotes[dot]org [10], 718-284-4144 by August 28.
Accessibility:
We welcome people with disabilities. For questions about accessibility or to request an accommodation, please contact Alexandra Bradbury at al[at]labornotes[dot]org [10] or 718-284-4144 by August 28.
After-Party:
After the program wraps up, unwind and schmooze with fellow troublemakers at Union Bar in Hillman City, 5609 Rainier Ave S, Seattle, WA 98118, starting at 4:30 p.m.
Parking:
Free parking will be available in the parking lot in front of building C, the first lot on your left if you enter from the Corson St. side. If you're interested in joining a carpool from the Everett area with SPEEA members, contact Alexandra Bradbury at al[at]labornotes[dot]org [10], 718-284-4144 right away and we'll connect you.
Social Media:
RSVP on Facebook [11] and help spread the word!
Photo credits: Jim West, Jim Levitt, James Leder.