Get our newest book, Secrets of a Successful Organizer, along with How to Jump-Start Your Union: Lessons from the Chicago Teachers and The Steward's Toolbox, for just $39 (a savings of $6). After you get through these three books, you'll be an unstoppable troublemaking force!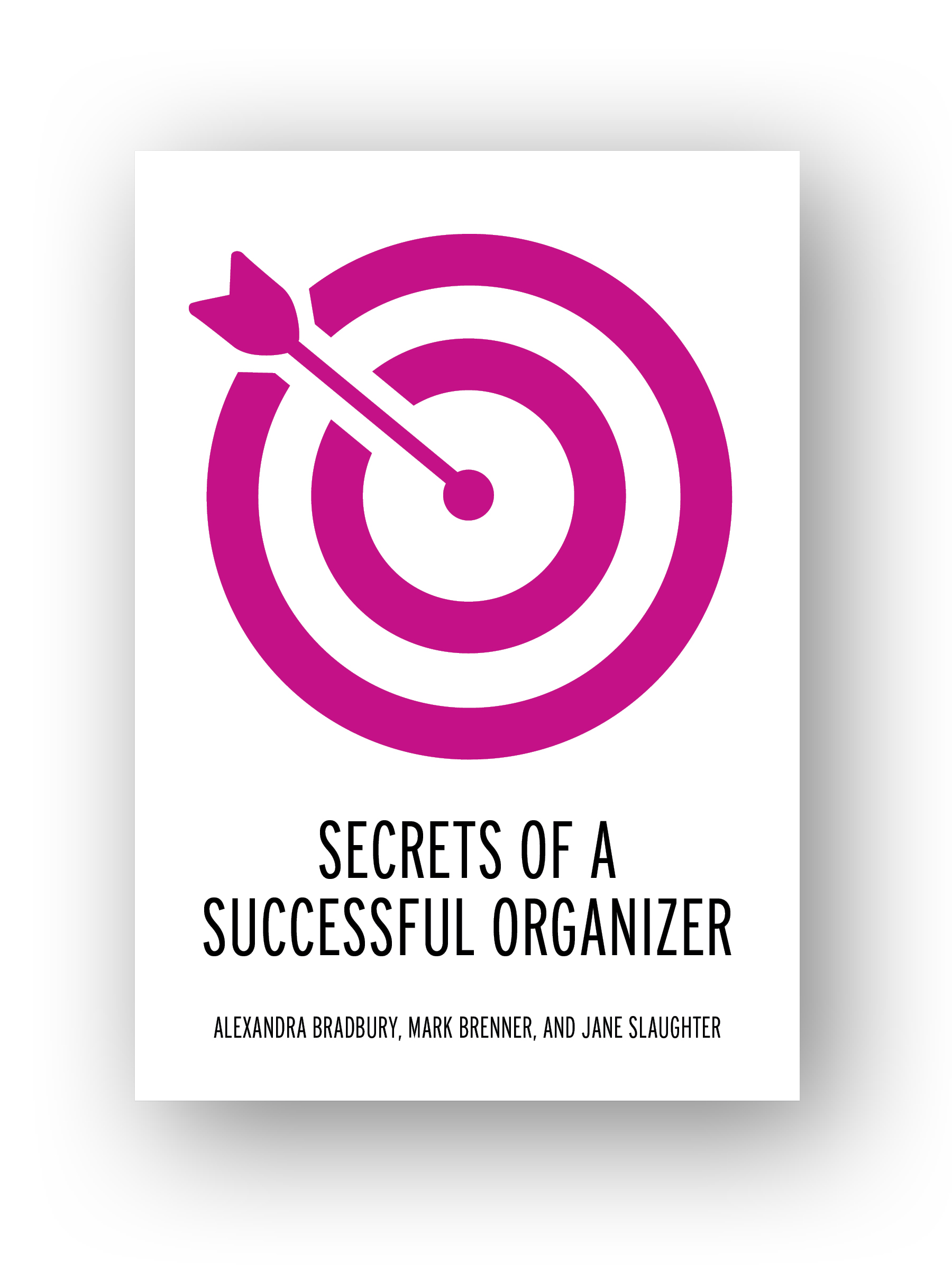 Secrets of a Successful Organizer is a step-by-step guide to building power on the job. We've distilled the insights and know-how of generations of rank-and-file organizers into 47 secrets you can use—illustrated with real-life stories from hundreds of workers who fought back on the job and won. We've created a matching series of free, downloadable handouts you can use in trainings or pass around to co-workers.
"I expect Secrets of a Successful Organizer will quickly become a go-to book for new and experienced organizers. It's a great tool, combining the underlying principles that guide successful organizing campaigns with concrete examples of tactics that work. It's also a good read, with lots of inspiring stories that remind us that good organizing brings out the best in people."
—PAM GALPERN, Verizon field technician, CWA Local 1101
How to Jump-Start Your Union: Lessons from the Chicago Teachers was named Best Book, 2014-2015, by the United Association for Labor Education. It's a detailed account of exactly how Chicago teachers transformed their union from run-of-the-mill and bureaucratic into a powerful force to defend public education when no one else would. Based on dozens of interviews with members, organizers, and allies, the book traces the story from the earliest days, when rank and filers fought school closings in 2004, all the way through to the day in 2012 when the teachers won their landmark strike. With study questions in every chapter, the book draws out lessons you could apply in any union or workplace. Readers will learn how to run for office, work with communities, build a stewards network, train new leaders, run a contract campaign, and strike.
"How to Jump-Start Your Union should be a beacon to all rank-and-file members on how to bring democracy to their locals. It's a toolkit that shows how good old-fashioned hard work and faith in the membership can empower every frontline worker."
—KAREN LEWIS, President, Chicago Teachers Union
The Steward's Toolbox is a how-to resource guide that gives stewards, union activists, and leaders new and old the skills and orientation they need. Bringing together five years' worth of knowledge from the pages of Labor Notes magazine, the book offers eight chapters full of experience and advice on everything from how to defend past practices to how to build a successful coalition to defeat privatization.
"When I was a new officer in my local union, the combination of essential skills and rank-and-file vision that are the hallmark of Labor Notes were a key source of inspiration in our work to transform the local. The Steward's Toolbox continues that tradition. I'm recommending it to local officers everywhere in my union."
—LARRY HANLEY, president, Amalgamated Transit Union